From the Dublin editors:
What do we expect from art criticism?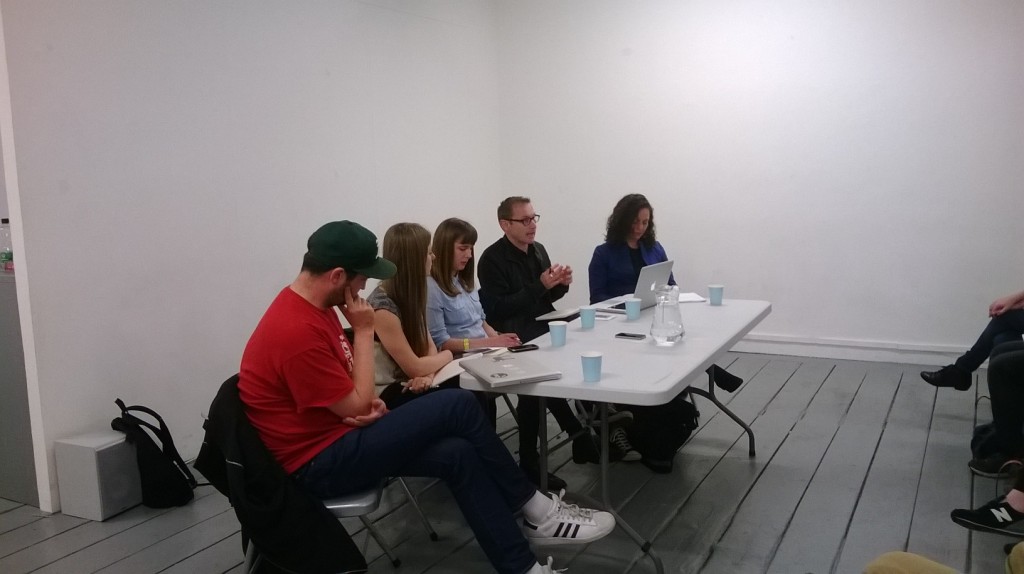 Paper's new Dublin-based editors, Marysia Wieckiewicz-Carroll and Nathan O'Donnell, organised a seminar last June in Temple Bar Gallery & Studios. It has long been recognised that there is a crisis in art criticism – both a universal crisis and a crisis local to Ireland. Rather than rehearse this diagnoses once again, the focus of the session, which included four invited panelists from both the visual art world and theatre, was to look instead for methods of treatment. Both editors reflect on this and what they themselves expect from art criticism.
hard copy editions
We can post you a copy of our hard copy editions—you can purchase one online (via paypal) here.
Copies of the Dublin edition are available in the following Dublin locations: The Library Project, The Winding Stair Bookshop, Project Arts, The Hugh Lane (Dubray Books), The Glucksman (Cork), and The Douglas Hyde Gallery.
Copies of the Cork Edition are available in the Project Arts and the Hugh Lane in Dublin or at the following locations in Cork: Plugd Records (Triskel Arts Centre), The Crawford Gallery, and The Lewis Glucksman Gallery.
subscribe
You can subscribe to the PVA mailing list by emailing papervisualart@gmail.com. The information you supply will only be used by PVA.