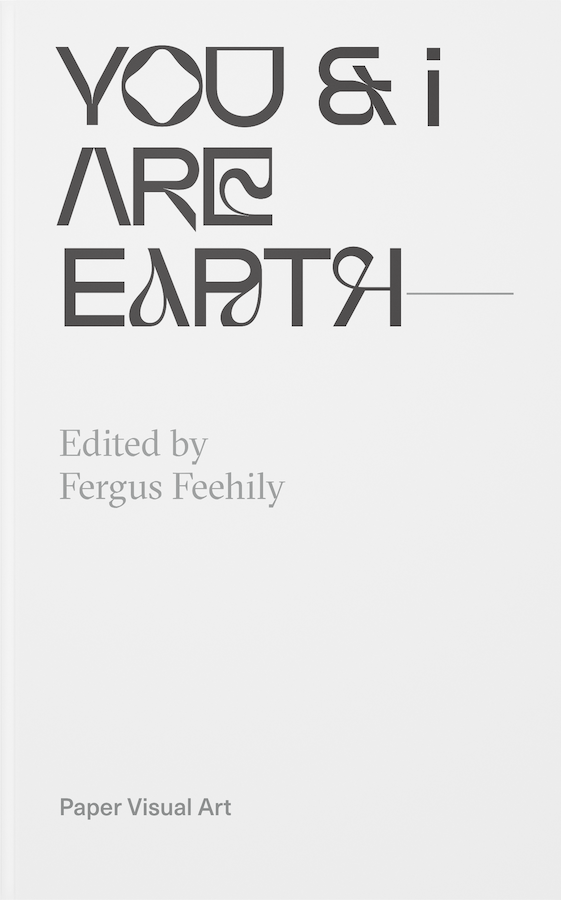 You & i are Earth
You & i are Earth brings together texts by a wide range of Irish and international writers, all of whom share painting as a starting point. These texts take several forms: artists' writing, personal essays, analytical and critical accounts of paintings that range from Renaissance masterpieces to the work of contemporary avant-garde artists.
Taking its title from the enigmatic inscription on a seventeenth-century Dutch-made plate, discovered in a London sewer, You & i are Earth follows a set of poetic associative patterns that derive from Feehily's artistic practice, exploring serendipitous connections and recovered histories, attending thoughtfully and with care to what might seem incidental. Like the inscription on the found object, paintings contain moments, feelings, obsessions – traces of life preserved in layers of pigment. In the artist's words, 'This is a daybook, a commonplace, an anthology of shared attention.'
Contributions by Annie May Demozay, Fergus Feehily, John Graham, Jack Hanley, Mary Heilmann, Naotaka Hiro, Rebecca O'Dwyer, Paul P., Eleanor Ray, Luis Sagasti, Carole Seborovski, Mark Swords, Stephen Truax, and Joost van den Bergh
Accepted into the 100 Archive (2020).
March 2021
Design: an Atelier Project
Kindly supported by the Arts Council
12 × 18.9 cm, 112 pages, 8 b/w and 14 colour ills., softcover
ISBN 978–1–9161509–1–1
€18.00Read more