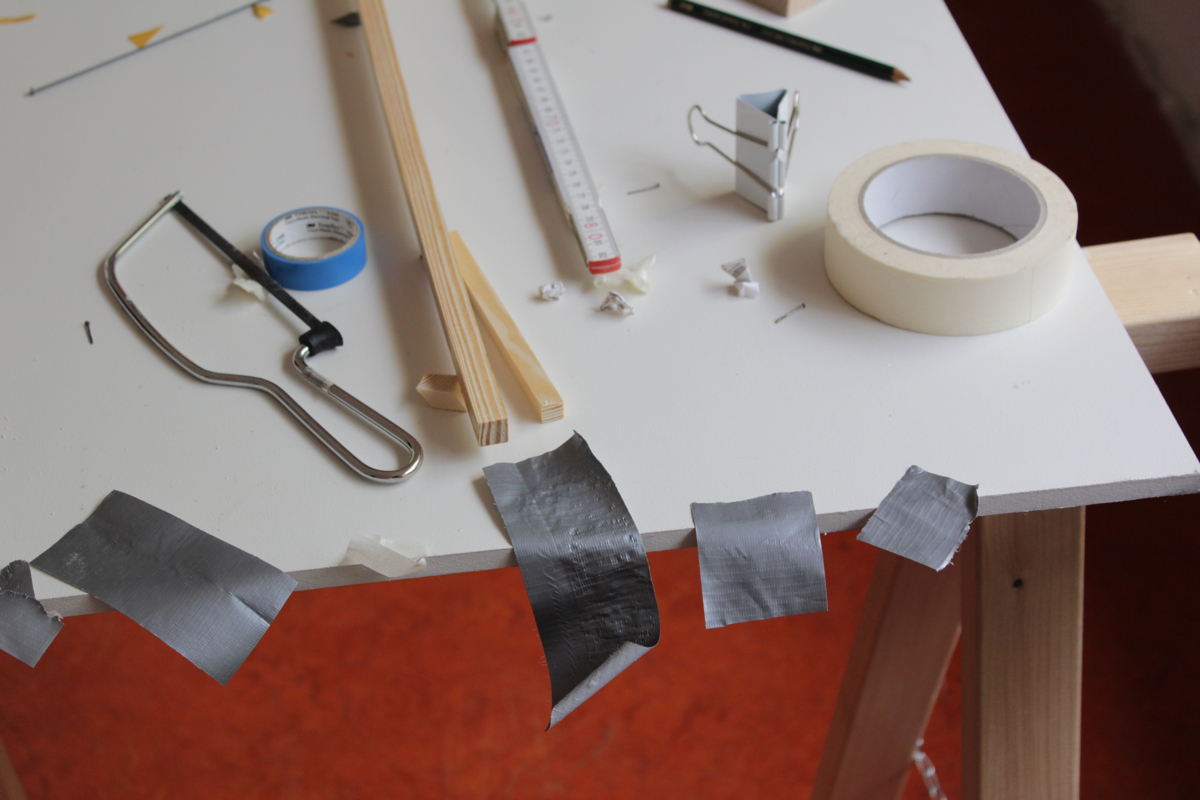 When I was a child, my father encouraged my sister and I to learn the names of the seven signatories of the 1916 proclamation by heart: MacDonagh, MacDermott, Pearse, Connolly, Ceannt, Plunkett, Clarke. I can still remember them, somehow. One notable outing took us to a memorial service at Soloheadbeg, deep in the wild back roads of Tipperary, where Dan Breen's fatal shots had once proclaimed the start of the Irish War of Independence. To my father's disappointment, though, my sister and I never shared his reverence for these much-fabled republicans, but we did inherit his love of history – Romanov or Prussian, but history nonetheless. What's nearest and most familiar is never exactly exotic, I guess, or at least not when you're twelve.
I write all this just as a frenzy of 1916 commemoration fades, once again, into the ether. This year, we became interested again, though at times it has appeared as though we're bumbling along to a song we don't really know. This interest has certainly been profitable, as tourists flocked to commemorate its specific fatalism with us. The events of 1916, though, were born of artists and writers, specifically of a cultural revolution that grew towards the tail end of the nineteenth century. Inextricably linked with the activities of the Gaelic League, the 1916 rising can be seen as an attempt to differentiate from a coloniser on the basis of culture – above all else language – and to mark out a new shape to the world. In 2016 art and artists have in turn played a suitably involved role in its commemoration: from the language that informed EVA 2016's curatorial theme (Still (the) Barbarians), to exhibitions by Mark O'Kelly at Project Arts Centre, Sabina Mac Mahon, and Brigid O'Gorman at the LAB, Simon Fujiwara at IMMA, to Alan Phelan's film on Roger Casement at the Hugh Lane Gallery – to name just a few. Such artistic responses have, sometimes, levelled a critique at the state as it has come to pass, and its marked distance from those ideals affirmed in Pádraig Pearse's proclamation. Nonetheless, it remains unclear whether such works and exhibitions would have arisen without this particularly statist push for remembrance, whether this be of a financial nature, or simply the provision of opportunities, ones that were painfully scarce to begin with. Furthermore, such funding remains artistically incompatible with a whole gamut of Irish artists, ones for whom the brief would only make opportunistic sense. However, it is worthwhile to remember that governmental arts funding was essentially cut so as to allow for this commemoration to take place. [1] The question is: Was it worth it?
All the signs point to no as I write in the wake of a very incongruous development: namely, the eradication of a dedicated arts department in government. Subsumed into the rather unwieldy and unfeasibly broad 'Department of Regional Development, Rural Affairs, Arts and the Gaeltacht' in an already-symbolic year, the symbolism of such a decision speaks yards. By this, the place of art is quite literally downgraded, in an act of transparency, which no one appreciates. This tendency, too, has its natural counterpoint in the ever-diminishing physical spaces of art and its production. Taken together, these two tendencies threaten both the symbolic and literal centrality of art. In this centenary year, the status of art – and heritage, bizarrely – looks to be suffering more than ever.
The metaphorical or symbolic significance of art, of course, cannot survive untethered, like some strange phantom-like, collective wet dream. Instead, art needs money, it needs real places and chains of production that will allow it to renew and endure. If not a space at the cabinet table, then art needs the means to inhabit other safeguarded ones, particularly the studios, artist-run spaces, and other critical sites that have, make no mistake, suffered in direct proportion to the extent to which the Irish economy has 'recovered', post–2008. In this, and the previous government's haste to heal corporate Ireland, art has become an afterthought. So much so, at this point, that such a stance appears scarcely concealed.
Much of the attention prior to this latest development has focused on the gradual extinction of any secure studio spaces in Dublin, with the Creative Spaces Collective (CSC) founded in late 2015 to lobby government in an attempt to address this problem. According to their findings, at least 50 percent of collective artists' studios in the city had folded in the nine months prior to its foundation. Over the last couple of years the Joinery, Mabos Studios, Market Studios, Moxie Studios, Basic Space, and Broadstone Studios have shut up shop. Block T was also pushed out of their premises in Smithfield, in the process excluding them from the area's regeneration, which they themselves had been instrumental in creating. What unites these respective closures are rising rents and a complete lack of governmental support to secure their tenure. In May the elegant old Matron's home that once housed Broadstone's artists, on Harcourt Terrace, was put on sale. At a guide price of €5.75 million, it received planning permission in 2015 for fourteen luxury apartments 'designed for contemporary living'. [2] It will surely exceed such an estimate.
With all of these studios now folded, only a few viable options remain: namely, Temple Bar Studios; Black Church Studios; Pallas Studios, who have secured that holy grail – a ten-year lease; Firestation Studios, and the studio programme at IMMA. Most, if not all of these, are filled by a rigorous and fiercely competitive selection process. As a result, the younger or less-established artist is effectively blocked from having a studio in the city, alongside all the advantages this entails, from professional visibility to peer relationships and access to opportunities. However, this is a problem that makes no distinction with regard to the career-level of artists affected. With Broadstone's closure last year, a veritable embarrassment of Ireland's best-known artists were made homeless, among them Gerard Byrne, Isabel Nolan, Liam O'Callaghan, and Sarah Pierce. The recent intake of artists at Temple Bar Studios is, in turn, strangely high profile. [3] It couldn't not be. But the problem here is that these studios once seemed to grant studio spaces, more often than not, to younger or less-established artists. One would think that artists with a global standing, who often represent Ireland abroad, should not have to endure this process. Incidentally, at a recent exhibition opening in Dublin, I happened to overhear two well-known artists talk about the studio situation, with one expressing incredulity at the other's getting one. Indeed, how could he not. Dublin, as Gerard Byrne recently wrote in the Irish Times, is 'again renewing a chronic pattern of haemorrhaging its artists […]. Very few established artists remain here'. [4]
As artists' studios are closed down, one might deduce that a particular representation of the artist is being pushed forward: namely, one that can work anywhere, not really making physical objects at all, and inhabit the interstices of commerce, rather than hold any autonomous space. This conceptualisation looks a lot like the ideal neoliberal worker, one who is necessarily mobile, flexible, and without space or place. As a result, the studio is replaced by a hub for hot-desking, in itself indiscernible from the vocabulary of a wider DIY or start-up culture. This conceptualisation, however, ignores the fact that a lot of artists make things and will continue to do so, and that they require physical space – sometimes a lot of it – to carry this out. Whether this space is in Dublin, or Berlin, or London, is hinged on governmental commitment to intelligent planning, both now and in the future. As Lisa Godson rightly points out, failed plans do not spring from nowhere but are instead rooted in their authors. [5] Successful ones are, likewise, dependent on their authors. Regarding the arts in Ireland, it then stands to reason that artists themselves must be intimately involved in defining its role.
There has of course already been a surfeit of well-argued opinion pieces and essays on this very subject. [6] The problem is that these calls appear to be falling on consciously deaf ears, with a complete disconnect between governmental bodies, now threatened, and the various artist groups – Visual Artists Ireland, the National Campaign for the Arts, etc. – that lobby them for change. This relationship, as far as I can see, is not determined by what political party is in charge at the time. [7] Rather, this predicament is structural, admitting a fundamental antipathy towards the arts that, in turn, shapes policy. At times, and as Niamh NicGhabhann wrote on the recent Visual Arts Workers Forum in Cork, the sense is that our collective anger is painfully hewn in, that we are almost talking to ourselves; 'trapped in a loop […] hearing the same things (with some variations, some different interpretations'. [8] This feeling pervades even in the midst of a cacophony of artists' voices in the popular press, on the radio, on TV, giving form to the problems that they face. They have never been more vocal, more insistent: What is it about the artist's voice that makes it so easier to ignore?
At least one thing must be vocalised: our government's treatment of the arts, and its shameful lack of provision for them, is not accidental. This is not a question of forgetting to turn the heating off, or misplacing your keys. These actions are deliberate, and they are working, little by little, to eliminate the state – our state's – responsibility for the arts. However, such an approach is not solely confined to Ireland, with more and more European countries beginning to model the arts as a privatised field, and to ape a philanthropic push more ubiquitous in the United States. [9] One local example of this trend is the IMMA 1000 scheme, which seeks private funding so as to: support their residency programme; help fund exhibitions and commissions; and, strangely, to help IMMA grow their permanent collection, and in so doing to support artists. [10] Essentially, IMMA 1000 is an initiative founded so as to tackle public cuts, and also to allow the museum – our national museum of modern art – to continue buying contemporary art and so to remain alive and relevant within a global field of art. Undervalued by our state, the museum looks to business, and to us. The year 2016 is, then, perhaps the perfect year to reflect on our collective participation within such a state; what value we attribute art, and how this translates into real spaces and modes of organisation.
One response offered has been for artists to go on strike, echoing a call made early last year by Fintan O'Toole in the wake of a particularly sobering budget. In response to that, and recent developments, he says, it might be time for the arts to instead 'do nothing', and 'maintain radio silence'. [11] Granted the desired effect, such a strike would be a highly tangible non-entity, a rupture in the cultural fabric of the entire country: no exhibitions, plays or readings, no museums, festivals, or even films. However, such an approach would run the very real risk of estrangement, while also ceding its representation to actors that have little or no investment in the arts. It might be a novel and seductive idea, and would certainly bestow certain momentary attention from the international press, but it would be just that – a curiosity that would belie the very real structural problems from which it sprang. In all likelihood, the arts would be granted some meagre scraps from the table, hush money, and the fundamental incompatibility between government and the arts, which this and previous incidents have illustrated, [12] would go similarly unexamined. In fact, this is the most pressing issue.
What would it look like, then, to remodel the relationship between the state and art, to make the artist's voice audible? More money, you would think, and of course this would have to form one part in this new relationship. But, on a macro level it means unyoking the field of art from the taint of exclusivity, and this is as much a question of education and reform as funding. It would not happen overnight, and certainly not as the result of a transient strike. Instead, the question must be: What needs to be done to elevate the status of art as foundational to the lifeblood of this state? – an idea that we have been constantly reminded of this year, one hundred years after 1916. The temptation here is to justify art in terms of use value, and align it with other, ostensibly more productive, industries. Another is to atomise art into its more nebulous relative: namely, 'creativity', which can be usefully applied to basically any industry. (Creativity, as we all know from the events of 2008, is just as handy for futures trading as contemporary art.) Indeed, highlighting the pre-eminence of the image in the contemporary milieu, one recent article giddily stated the compatibility of an art history degree and a career in business, offering that 'if we can understand why and how the Sistine Ceiling, Rembrandt's portraits, Van Gogh's landscapes, and Munch's Scream still touch us today, then perhaps we can help all of our businesses connect more effectively in this crowded, competitive visual landscape'. [13] Perhaps, indeed. But a degree in art history, or art practice, surely involves something greater and less quantifiable than an intimacy with image making. What this thing is needs to be articulated and emphasised in and of itself. Going even further than this: it is in fact art's incompatibility that must be prioritised, its refusal to align.
Without doubt, remodelling how art is taught must play a key role in this push. [14] From primary school, right up to art school, art must be taught to serve its own ends, rather than continually linking it to broader, creative enterprise. Let's consider another example of creativity, briefly alluded to above, and most commonly found not in Dublin's artists' studios but in its docklands, namely, the workers of Facebook, Google, and Airbnb. These workers present a new ideal of creativity, one that has been deeply profitable to the Irish state. [15] Alongside a standstill in house building, this is one reason behind the massive rent increases of recent years, with the gentrification of areas like Stoneybatter, the Docklands, and the Liberties, which are preferable to tech workers over the city's leafier suburbs. This is a similar trend, albeit on a more subtle scale, to what has happened in San Francisco, where Valley employees have moved en masse to the city centre, happy to endure a lengthy commute to maintain an appearance of youthful bohemianism. This has made San Francisco, like Dublin, basically incompatible with artists. We could wager that like San Francisco, it is Dublin's cultural clout – alongside our embarrassingly low (12.5 percent) corporation tax rate – that endears us to such technology behemoths. But the rub here is that if the workers of Facebook are treated like similarly creative, albeit lucrative, artists, getting rid of the latter fails to seem like too much of a loss. We still have artists – just a different kind – or so the logic might go. [16]
What this line of thinking neglects to consider is one specific facet of art; namely, its criticality. From modernism onwards, art has systematically turned in on itself, self-cannibalising, while existing, shaped in contradiction, in opposition to the status quo. This is radically exterior to the brief of a technological corporation, though it may shape the world in ways art can only dream of – not radically new ones, though, but ones always within the constraints of capitalist accumulation. Contemporary technology may critique the how, but it will never question the why. Art is privileged in this respect. And so to subsume art into creativity, and the latter's multifarious applications, neglects the manner in which art shapes through critique, through negation. This is not productive in any monetary sense, instead consisting in an articulation of collective gaps in meaning: tinkering, valuably, with how and why value is attributed. In short, art presents modes of understanding and organisation that cannot be wholly reduced to capitalist exchange. When the artists of 1916 staged revolt, they were cognisant of this fact. Now, it is those same types of artists who are excluded from the gains their predecessors were central in achieving.
Reminding the Irish state of its imperfectness is an important task, and one that is central to In the Shadow of the State, an ongoing project undertaken by Jesse Jones and Sarah Browne. Encompassing a variety of forms, from performances to lectures to workshops on the gynaecological control of women,[17] the project holds a mirror up to the so-called post-patriarchal Ireland, still rather pleased with itself in the wake of last year's gay marriage referendum. Despite its bracing criticality, though, In the Shadow of the State focuses intently, and with some hope, towards the future. Their critical archive 'Burn in Flames: Post-patriarchal Archive in Circulation', presents material evidence of patriarchy, casting it in the light of an imagined post-patriarchal gaze when, as they say, 'it will be ideologically obsolete, sufficiently absurd to actually require explanation'. [18] At this future point in time, the artists claim, such materials will no longer make any sense; or, more accurately, their senselessness will be instantly apparent. Until such a point, it is up to artists to be granted the necessary freedom and respect to undo and rethink the Irish state. As recent developments have shown, it's still too early to celebrate.
Rebecca O'Dwyer is a writer and the editor of A Response to a Request. www.responsetoarequest.com
This essay was originally published in PVA 7 (October 2016).
NOTES
[1] The 2014 budget outlined a four million euro increase in arts funding, all of which went to a national programme of 1916 commemoration. In real terms, taking inflation into account, this meant a cut to the arts, following a series of cuts post–2008.
[2] The full property listing can be read here: http://www.cbre.ie/ie_en/properties?p_page=detail&p_cou_id=IE%20&p_id=22994&p_sector=&p_location=82&p_terms=&p_size_min=&p_size_max=&p_size_mrm=SQM&p_price_min=&p_price_max=&p_count=1 (accessed 10 June 2016).
[3] The five new studio artists for 2016–17 were Gerard Byrne, Maria McKinney, Isabel Nolan, Stephen Loughman, and Alan Phelan.
[4] Gerard Byrne, 'Dublin Has an Artistic Crisis on Its Hands: Now Is the Time to Act', Irish Times, 26 May 2016, http://www.irishtimes.com/culture/art-and-design/dublin-has-an-artistic-crisis-on-its-hands-now-is-the-time-to-act-1.2662146.
[5] Lisa Godson, 'Time to Create Affordable Spaces for Our Artists', Irish Times, 9 April 2016, http://www.irishtimes.com/life-and-style/homes-and-property/interiors/lisa-godson-time-to-create-affordable-spaces-for-our-artists-1.2602045.
[6] In particular, I refer to: Byrne and Godson's respective articles in the Irish Times (notes 4 and 5), and Nathan O'Donnell's insightful essay, 'Dublin's Disappearing Art Spaces', published last year in We Are Dublin. With respect to the arts ministry debacle, the artsmanagement.ie website, run by Emily Mark Fitzgerald, has been an invaluable resource.
[7] Case in point: after this government's downgrading of the arts ministry, Labour's Joan Burton, who was one of the first to condemn it, is now somehow blameless of the barrage of cuts – in part determined by Labour – for which this most recent and visible event appears only as logical conclusion.
[8] Niamh NicGhabhann, "Brexit: Breaking Things and Action Points', Niamh NicGhabhann (blog), 24 June 2016, http://niamhnicghabhann.tumblr.com/post/146416582515/brexit-breaking-things-action-points.
[9] Perhaps the most visible example in Europe is the Netherlands, which enacted public cuts of 22 percent in arts finding between 2012 and 2013, resulting in forty of 120 cultural organisations becoming ineligible for public funding. See Nina Siegal, 'Dutch Arts Scene Is Under Siege', New York Times, 29 January 2013.
[10] As it clearly states on the IMMA 1000 webpage: 'Substantial cuts in arts funding since 2008 have had a devastating effect on supports available directly to contemporary artists. Arts organisations such as IMMA have also seen cuts of close to 50 percent in their government funding resulting in fewer acquisitions for public collections, fewer commissions of new work and reduced artist fees. Overall these combined cuts create an overwhelming reduction in the funding that institutions such as IMMA can use to directly support artists. The commercial art market in Ireland also faces considerable challenges. As organisations slowly start to rebuild after years of successive cuts it is essential that IMMA is able to actively support Irish artists so that Ireland will remain a viable place for them to live and work into the future. If not, the effect of their loss will be felt for generations to come.' See http://www.imma.ie/en/page_237121.htm.
[11] Fintan O'Toole, 'Culture Shock: Why It's Time for Irish Artists to Go on Strike', Irish Times, 3 January 2015, http://www.irishtimes.com/culture/culture-shock-why-it-s-time-for-irish-artists-to-go-on-strike-1.2053120 (last modified 20 May 2016).
[12] I am thinking in particular of the truly scandalous appointment of John McNulty to the board of IMMA in 2014.
[13] Stephanie Storey, 'To Succeed in Business, Major in Art History', Huffington Post, 24 May 2016, http://www.huffingtonpost.com/stephanie-storey/to-succeed-in-business-ma_b_10117802.html.
[14] This is a topic that has been substantially covered for this journal: for example, Adrian Duncan, 'The Use of Art in Secondary Schools' (2015; https://papervisualart.com/?p=10773) and the education supplement in the Dublin edition (2013; pp. 15–46), which also featured texts by Joan Fowler, Sinead Hogan, Tim Stott, and Noel Fitzpatrick.
[15] It has been profitable in generating wealth through employment, spending, and construction. Taxation of these corporations, however, has been less profitable for the Irish state, with the majority taking full advantage of the complicated 'double Irish' strategy that allows vast sums of money to be channelled to offshore subsidiaries so as to avoid paying much tax either in Ireland or their home country. As an example, the Irish arm of Google paid €28.6 million in taxes in 2014, on a turnover of €18.3 billion.
[16] See Fintan O'Toole, 'Enda Kenny Doesn't Care about Our Culture: Thank God the IDA Does', Irish Times, 3 June 2016.
[17] A second iteration of 'The Truncheon and the Speculum' was staged as part of the Liverpool Biennial in July.
[18] Jesse Jones and Sarah Browne, e-mail message to author, 30 April 2016.