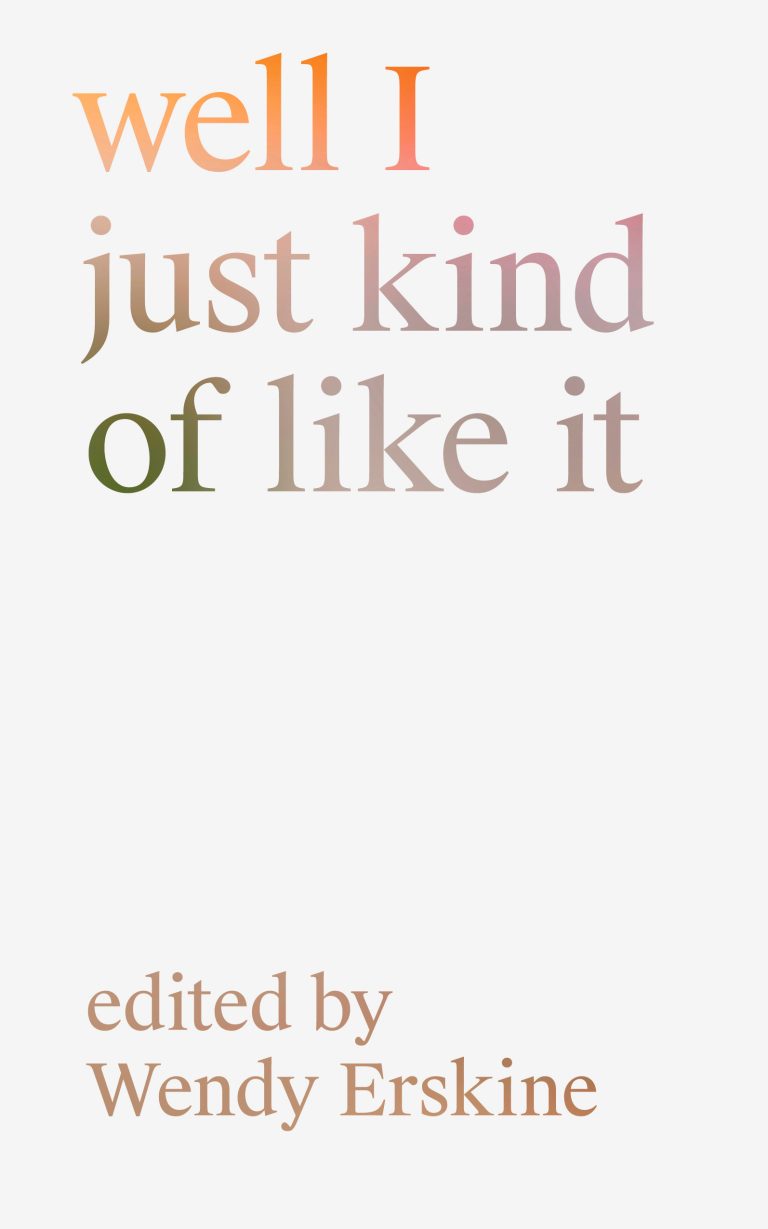 well I just kind of like it
To inhabit a home means to leave traces; it is a place of self-expression, a place of one's own. We collect and display what we choose: a print, a chipped figurine, a collection of spoons or plates, photographs, books, a rug, a painting whose origin is forgotten, an unmade bed …
well I just kind of like it, edited by Wendy Erskine, comprises a collection of writing and images about art in the home and the home as art. Through a beautifully arranged series of essays, conversations, photographs, fragments, drawings, and reflections, each contributor sheds light on the stuff of the home in a vital and compelling way.
'A powerful look at a wide and idiosyncratic range of work … There's a sense, throughout, of things that had been peripheral coming into focus.'
– Niamh Donnelly, Irish Times
'Undoubtedly a vibrant tapestry of work. Erskine masterfully concocts a visual feast.'
– Aisling Arundel, Totally Dublin
'This collection lends credence to our own personal tastes, and to our human impulse as curators and creators of art.'
– Andrea Cleary, Sunday Business Post
With contributions by Latifa Akay, Mauricio Alejo, Richard Billingham, Jo Broughton, Darran Anderson, Rossa Coyle, Emily Dickinson, Susannah Dickey, Wendy Erskine, Nicole Flattery, David Hayden, David Keenan, Heather Leigh, Philip Mann, Jan McCullough, Gareth McConnell, Lara Pawson, Keith Ridgway, Joseph Scott, Frances Stark, Annelies Štrba, Maurice van Tellingen, Joanna Walsh, and Shaun Whiteside.
Publication date: November 2022
Design: Daly & Lyon
13.5 × 21.6 cm, 112 pages, colour ills., softcover
ISBN 978-1-9161509-3-5
€15.00Add to cart