Oonagh Young Gallery
1 James Joyce Street, Liberty Corner, Dublin 1

Oonagh Young Gallery is a space for art, artists, curators, writers, and all those interested in the world of contemporary art. A diverse and interesting programme is developed through working with curators and artists who have a distinctive voice and vision for their practice – thus creating a space that aligns the intellect and the aesthetic in exhibitions that challenge and reward the viewer.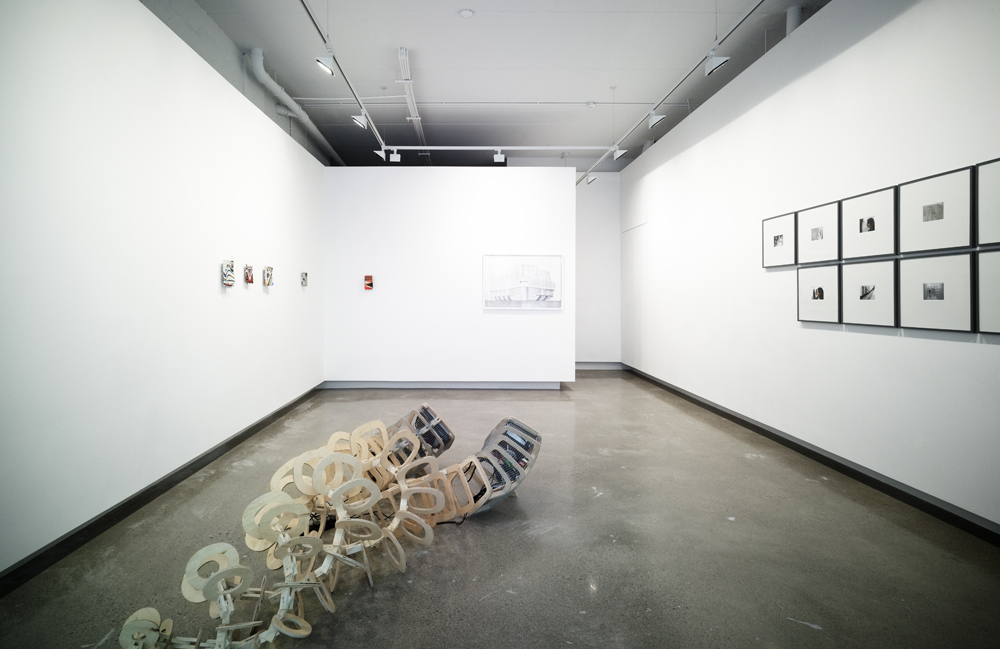 Twosome Twiminds, group show, installation view, 2008. Courtesy Oonagh Young Gallery. Inaugural show with Shane Bradford (UK), Kris Emmerson (UK), and Mary-Ruth Walsh (Ire).

Founded in 2008, the gallery shows between four and six exhibitions a year, featuring both Irish and international artists. The gallery was originally established in order to fill a perceived gap and to provide a quintessential white cube as an alternative space for less established artists of outstanding quality. It has also become a place where essential elements such as curatorial expertise and practical support contribute towards the professional development of the artist.

Since I am very aware that it takes a number of years for a good gallery to gain a reputation, my own relationship with Oonagh Young gallery has been evolving in an organic way. I have been 'learning on the job' and making progress, yet the important thing that has always been the sense of excitement and honour I feel whenever I work with artists and curators. The joy is in the passion, but sometimes focusing this passion is a challenge.
The exhibition is as much about the viewer as it is about the artist. I am very conscious that there is a limited audience for contemporary art and one that is relentlessly criticised for being elitist. Although it might be true to some extent but I do not believe it should be exclusive to the point of near extinction. The language associated with contemporary art is problematic and I endeavour to make press releases accessible without being patronising.
I curated the most recent exhibition in the gallery, called Timecoloured Place, with a view to extending the ideas in the exhibition beyond the gallery walls. It was an attempt to play with the inherent uncertainties of 'site-specific', bringing together science fiction from the 1950s , contemporary poetry, live soundscapes created in real time and accessible on line, new sound works based on old recordings and visuals, which use technology to create, reinvent or breakdown. It created a lot of interest because of its multidisciplinary nature. The exhibition consisted of artworks installed in the gallery by Henderson Six and a small book with the work of J.G.Ballard and newly commissioned work from the poet Patrick Chapman. Three evening sound based events took place over the duration of the exhibition. A turntable was installed in the gallery and it played the special edition (1/5) vinyl record pressed by economicthoughtprojects, with newly commissioned works from ETP, Machinefabreik, The Plumber Anders Quatret and Music for One.
The diversity of practices brought together in this project attracted a wide audience interested in music, literature and computer science as well as contemporary art.
That a gallery and exhibition of this kind can attract such good will and support, including a Project Award from the Arts Council, is a thrill not to be underestimated, but also a great indication of a desire for experimentation and thirst for contemporary art itself.
- Oonagh Young
*This was originally published in PVA's Dublin Edition 1 last November, 2011.