Oonagh O'Brien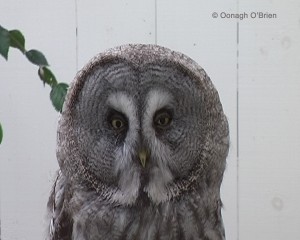 Oonagh O'Brien is an artist based in Kildare. She recently had her first solo exhibition in September 2009, titled Experiments in the Persistence of Vision at Riverbank, Newbridge, in conjunction with Kildare County Council Arts Service. She is a graduate of photography from IADT and also graduated from NCAD in 2007 with a degree in Painting and History of Art. O'Brien more recently completed her MA Art in the Contemporary World from NCAD.
O'Brien's fascination with lens-based images has led her to her current work which examines the dialogue between the analogue and digital history of the photograph.
Archipelago is the title of O'Brien's current, ongoing body of work which was initiated at the Tyrone Guthrie Centre last September. An archipelago is a cluster of islands that are formed tectonically. The word is derived from the Greek word arkhon meaning 'main' and pelagos which means 'sea.' [1]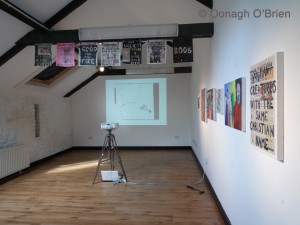 O'Brien references the 1969 Robert Frank film, Me and My Brother, in her work. Julius Orlovsky is the main character in the film. After spending years in a New York mental institution, he is catatonic and must rely on his brother for support. Orlovsky talks about the camera's inability to portray any real truth that exists in the film. In a scene, where Orlovsky is filmed behind a pane of glass, he becomes a reflection of the discussions about photographic reproduction at the time.
O'Brien's work also looks at 20th-century images of the Wright Brother airplanes. She connects the development of flight to the early photograph. O'Brien works with digital reproductions of badly damaged glass negatives. She discards known and clearly visible information, and focuses on the disfigured, damaged and unknown imagery. This, she feels, is an important archival truth.
Within this process, the images take on the appearance of aerial topography. As a result, these images form, what looks like, a group of islands.
[1] http://en.wikipedia.org/wiki/Archipelago