Ardan Özmenoglu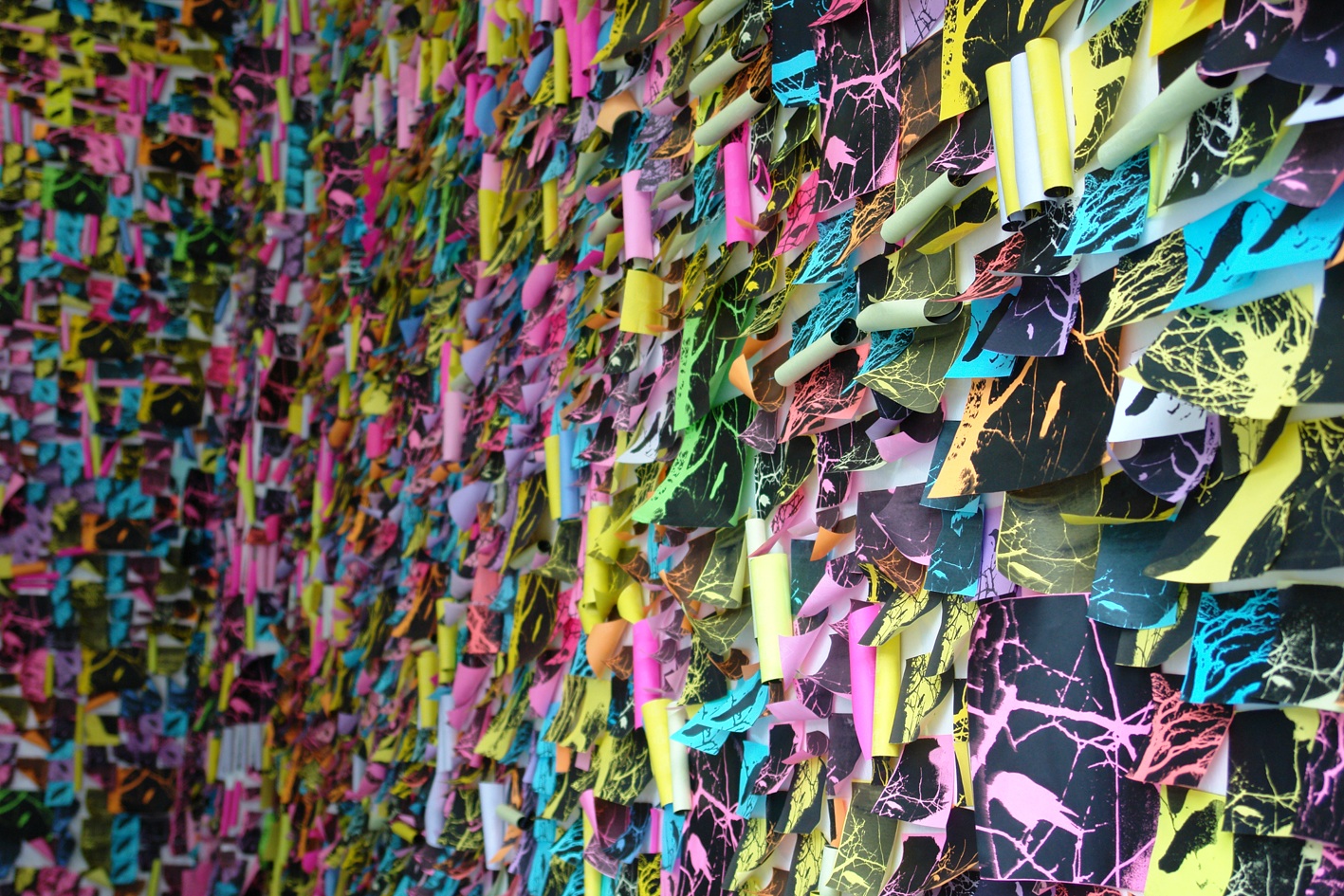 Ardan Özmenoglu: One Birds, Two Birds, Three Birds, screenprints on sticky notes, image courtesy the artist.
Ardan Özmenoglu is an artist who lives and works in Istanbul, Turkey. Using screenprinting, installation and sculpture, her work springs forth from the idea of repetition in order to investigate the process of image consumption, history and permeance in relation to mass production, ritual, and accompanying psychological states: "In some of my pieces, repetition provides social commentary; in others, it conjures a feeling of ritual and a more personal space for a contemplative mood."
In some works I slice a flat image down to its constituent parts, like the levels of a topographic map. The flat image, existing now on multiple slides of glass, is abstracted and becomes sculpture, captured within and between the glass as it interacts with its medium and becomes a different image depending on the position of the viewer. This is the creation of dimension, mood and meaning for the viewer. In other works, I subject images to reproduction on that most ubiquitous yet disposable of modern conveniences, the Post-it. Social commentary enters into the experience as the images eventually curl and fall away like so many autumn leaves.
Whether commenting on the historical durability or transience of an image or sculpting with such fragile media as wire, glass slides or tree branches, Özmenoglu's approach to art and its sources has been and will always be contemporary in the extreme: her investigation into image coexists with aesthetic gestures that challenge, provoke and invite.