AMY HANLEY


Amy Hanley recently graduated from the Limerick School of Art and Design with a BA (Honours) in Fine Art Sculpture and Combined Media. Her work is concerned with the relationship between object and narrative. Sculpture, photography and text are used in order to focus on autobiography as genre.
Hanley has been involved in several group shows in Limerick and had her first solo exhibition at the Thinkk Creative Gallery in May 2009.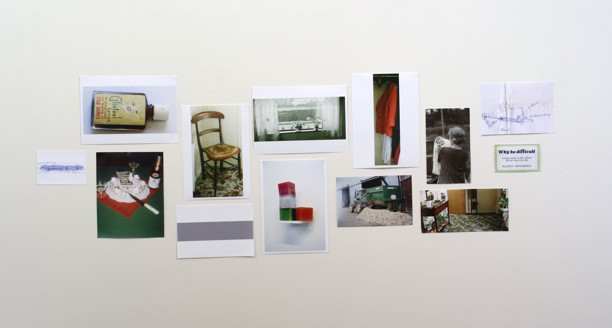 Hanley's current work focuses on autobiography as subject. Through the placement of objects, images, and text, a narrative is created. Old photographs, drawings or artifacts provide a story, often fragmented, for the viewer to piece together.
|| Wall Stories

"The wall stories are part of an ongoing artistic process that investigates links between anonymous photography, objects and text based work. This process has formed the basis for my Artists books which allow for a more intimate engagement with the viewer."
|| The Blocks

"The blocks are an ongoing and adaptive process. They stemmed from my research into memory theory as a metaphor for building blocks of identity and our understanding of the self. The objects are grounded in Jungian philosophies that claim the attainment of the self to be a constantly adaptive process."