TURBO MONTHLY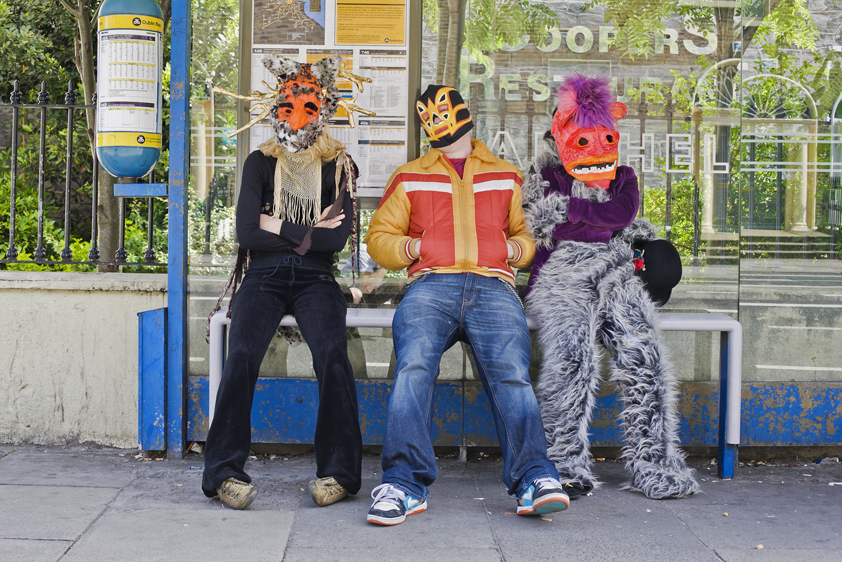 Turbo Monthly began in early 2008 as a free, black-and-white zine. The zine was used as a way of exploring collaborative, experimental and humorous drawings.
The group consists of the three artists: Killian Dunne, Ella Bertilsson and Aisling Ni Chonraoi. All of the artists graduated from NCAD's print department in 2009. They have exhibited in Ireland and abroad, both collectively and individually.

Recently, Turbo Monthly has gone in a new direction through the use of other mediums such as costume making, performance, song writing and sculpture. Instead, they now consider themselves as an art collective without restrictions, with the zine now being one part of the project.
Distance lends enchantment to the view, but so does propinquity. A Sung painting of far away mountains,clouds and torrents is transporting; but so are the close-ups of tropical leaves in the Douanier Rousseau's jungles… (Aldous Huxley, The Doors of Perception)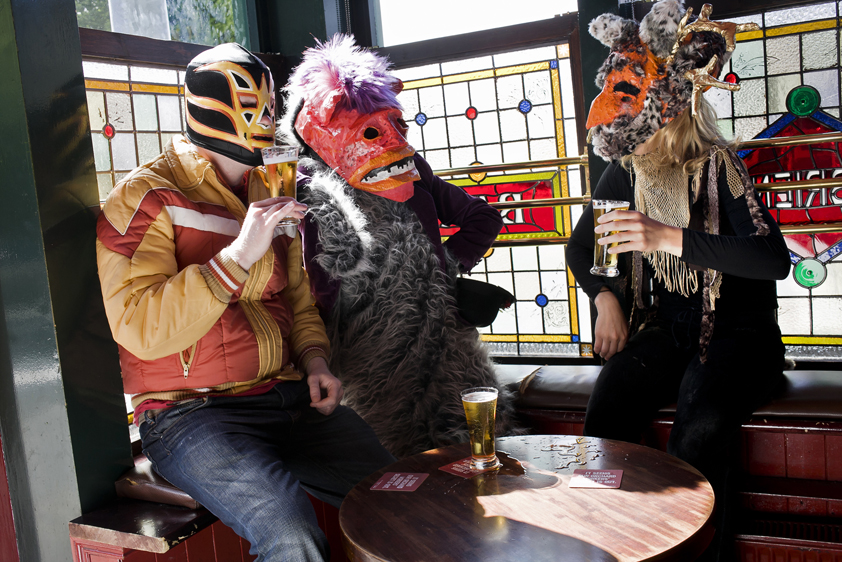 Action figures, stuffed toys, drawings and other strange and miscellaneous objects will be on show this week at the Joinery.  Welcome to the world of Turbo Monthly.  Turbo Land – To The End Of the World, is exhibition of the wonderful light-hearted, with the added humour and distaste similar to that of the Mighty Boosh – a theatrical, British comedy troupe.
For most of us most of the time, the world of everyday experience seems rather dim and drab. But for few people often,and for a fair number occasionally, some of the brightness of visionary experience spills over, as it were common seeing, and the everyday universe is transfigured. (Aldous Huxley, The Doors of Perception)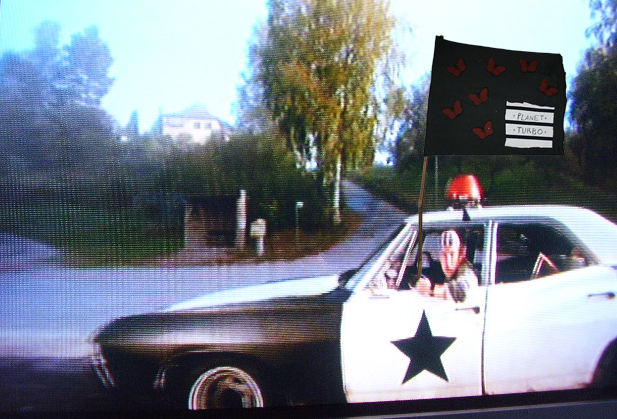 Materials used and combined by the art collective span across all areas of the arts including craft, theatre, design and fine art.  Costume making, performance, song writing, T-shirt design and 3d constructions, are used in many of Turbo Monthly's projects.

The exhibition will open at the Joinery on 30 June from 7 – 9pm.
Turbo Monthly: Planet Turbo – To the end of the world. Show continues until 9 June.